More than 1 million family caregivers are caring for loved ones everyday in B.C. In fact, 80 per cent of care in the province is provided by family members, partners or loved ones, according to Family Caregivers B.C.
And just like professional caregivers, those family members are struggling with severe burnout.
"Self-care is vital whether you're a family caregiver or a professional caregiver," says Jacklyn Walker, Manager at Golden Grove in Campbell River. "Preventing burnout is key if you want to continue to be there for your loved ones."
Family Caregivers BC and the BC government both offer resources to help caregivers maintain their own health while caregiving. We spoke with Walker about some of those solutions and how respite care can be a beneficial tool in the caregiver toolbox.
"One approach to balancing the stress and demands of caregiving is to create a list of your daily tasks and match them up with self-care activities to ensure that for every stressful situation, you're actively setting aside time to reset." Walker says.
An example of this approach could look like this:
Stressor: Giving medication to your loved one. Self-care: Walking the dog
Stressor: Worrying about their coming hip surgery. Self-care: Getting coffee with a friend
Stressor: Your loved one has a bad day. Self-care: Try booking respite care for the weekend
Stressor: Stressful day at work. Self-care: Try running a bath before bed
This approach helps you see the stressful triggers you're facing and ensure you're actively planning and participating in stress-relieving activities.
Respite Care provides time to recharge:
Contacting a respite care service, like that offered at Golden Grove, can help ensure you're getting the time you need to relax, recharge and recover. Respite care is self-care and plays a vital role in keeping B.C.'s family caregivers strong for the people they love.
Know when it's time to ask for help:
Being a strong caregiver also means knowing when it's time to get more regular assistance. Regular in-home care services can be a great next step to keep a loved one in their home for longer. Find more information about in-home care services online here.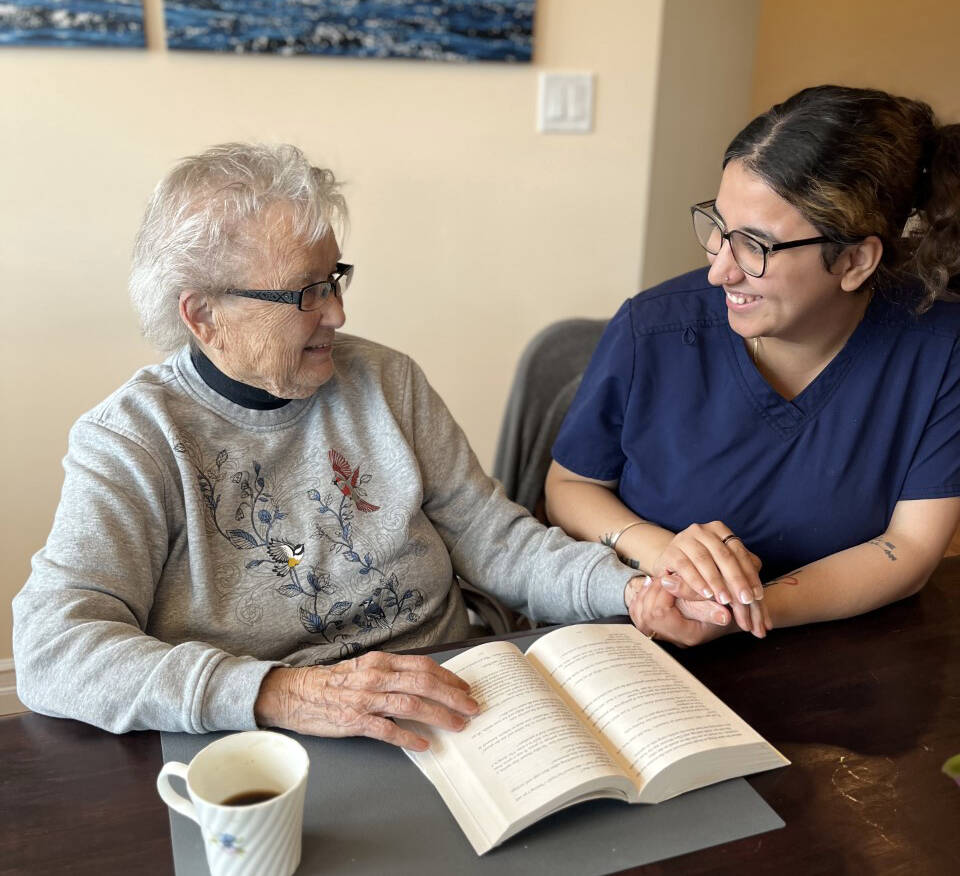 Caregiver Recognition Benefit available through Veterans Affairs Canada:
Are you a veteran or a caregiver to a veteran? You may be eligible for additional support through Veterans Affairs. Find those details online here.
Caregiver resources:
Family Caregivers of British Columbia offers a wealth of resources to B.C. caregivers and is the best place to find help and support. Find support online here or through the B.C. Caregiver Support line 1-877-520-3267.
To learn more about Golden Grove In-Home Care Services and how they can help you better care for your loved ones, book a free consultation online here . You can also reach them by phone at 236-854-0994 and on Facebook.
For more information about Golden Grove Residential Care Homes, or to join the waitlist, visit goldengrovehomes.ca
READ MORE:Campbell River business offers new, flexible services for in-home senior care
READ MORE: From post-operative support to palliative care, help is here – where and when you need it