It's the same sense of curiosity that first inspired Sara Ellison to look up at the night sky that also took her below the waves.
Ellison, an astronomy professor at the University of Victoria, has finished writing a guide book for snorkelling around Vancouver Island and the Gulf Islands — places, she admits, that have often been overlooked as diving destinations.
Unable to travel when the pandemic hit in early 2020, Ellison and her husband turned their focus from tropical destinations to the cold waters back home. But without much experience snorkelling B.C.'s waters and with few resources available on the subject, the pair soon set off, travelling on-and-off over the course of year and a half, to find some of the islands' best snorkelling locations.
It was a process of trial and error, says Ellison, who estimates only around one in five spots were worthwhile for snorkelling out of the more than 200 found.
"You can stare at Google Maps and get a good sense of whats areas might be good, but it's really only when you actually get in and have a look that you can see whether or not there's a lot of species living and growing there," she told Black Press Media.
"You have to kiss a lot of frogs before you find your prince when it comes to snorkelling locations."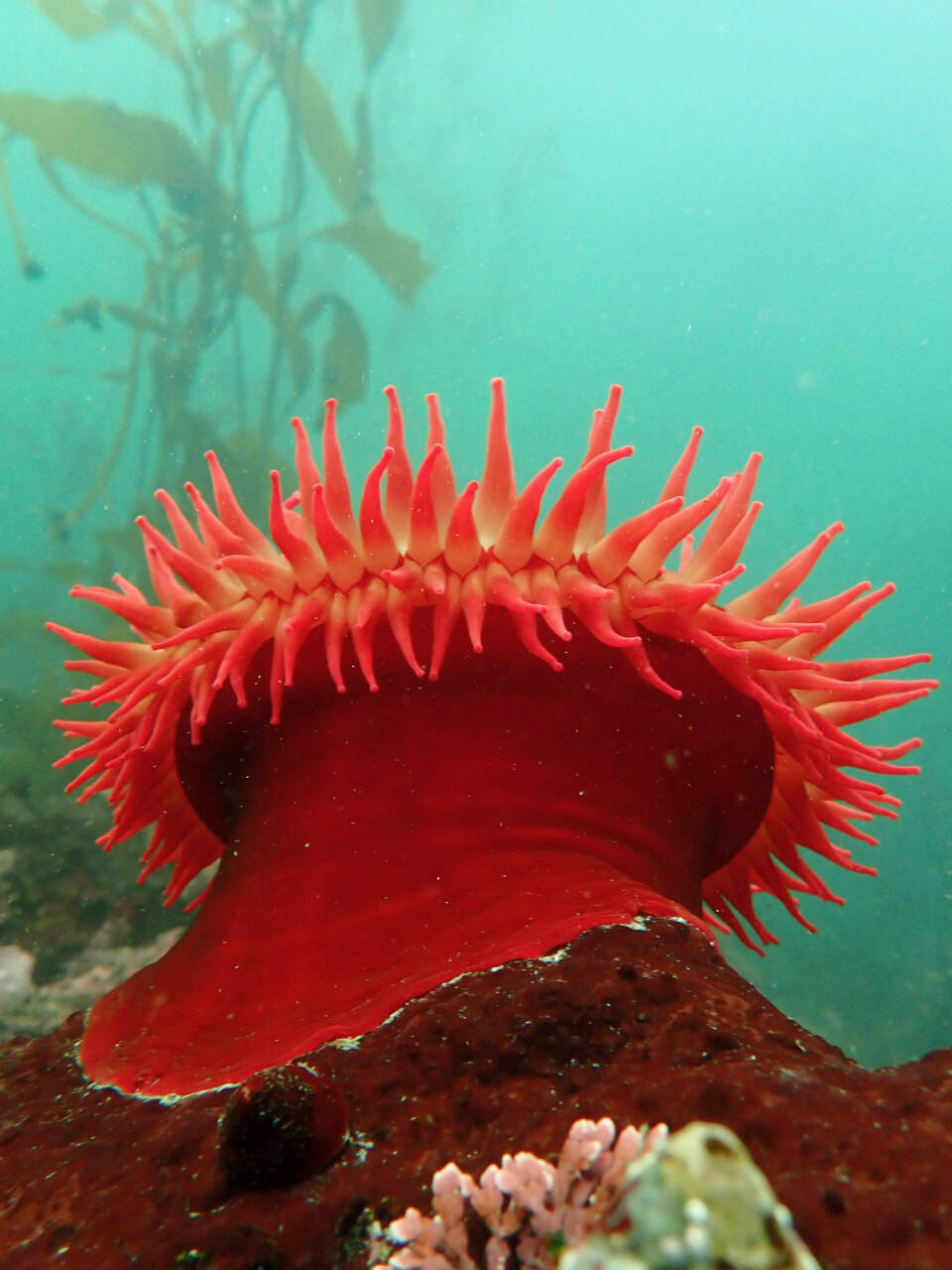 Ellison says the book grew organically out of the detailed log and meticulous notes she kept over the course of her island adventures, adding that she already had most of the material for it before her husband floated the idea to her.
But as far as snorkelling up and down Vancouver Island and the Gulf Islands goes, she says it's hard to match with the amazing diversity of underwater life – especially invertebrate – the islands have to offer. According to Ellison, the surrounding kelp forests and inter tidal reefs are home to over 30 different species of sea stars, colourful nudibranch species, anemones, corals and the giant Pacific octopus, just to name a few.
She even says world-renowned oceanographer and filmmaker Jacques Cousteau famously identified spots within the Pacific Northwest (widely rumoured to be his second-favourite place to scuba dive) as some of his top diving locations in the world.
"There's so much lurking underneath those top few metres of water that I think the vast majority of Islanders are totally unaware of. That's one thing I really wanted to bring an awareness to because a lot of these places and species are in peril," said Ellison.
Her book Snorkelling Adventures Around Vancouver Island and the Gulf Islands arrives on shelves March 11, with a book launch at Bolen Books located at Victoria's Hillside Shopping Centre April 18 at 7 p.m.