This is the third instalment in a three-part series on single-family homes in Greater Victoria. Find the full series online at vicnews.com/tag/housing-crisis.
With single-family home ownership out of reach for many income levels and thousands of units needed to meet supply demands in Greater Victoria, residents are calling on different levels of government to make changes.
Robert Berry, a Victoria resident and member of Homes for Living, pointed to municipal governments as one of the root causes of Greater Victoria's affordable housing crisis. He noted the systems in place are geared towards building single-family homes, not multi-unit housing. Even the notification system for public hearings targets people who already own homes in the neighbourhood.
"It sounds like a conspiracy theory but it's not," he said. "Municipalities have to have their hands forced … just legalize townhouses, let some condos pop up near bus lanes."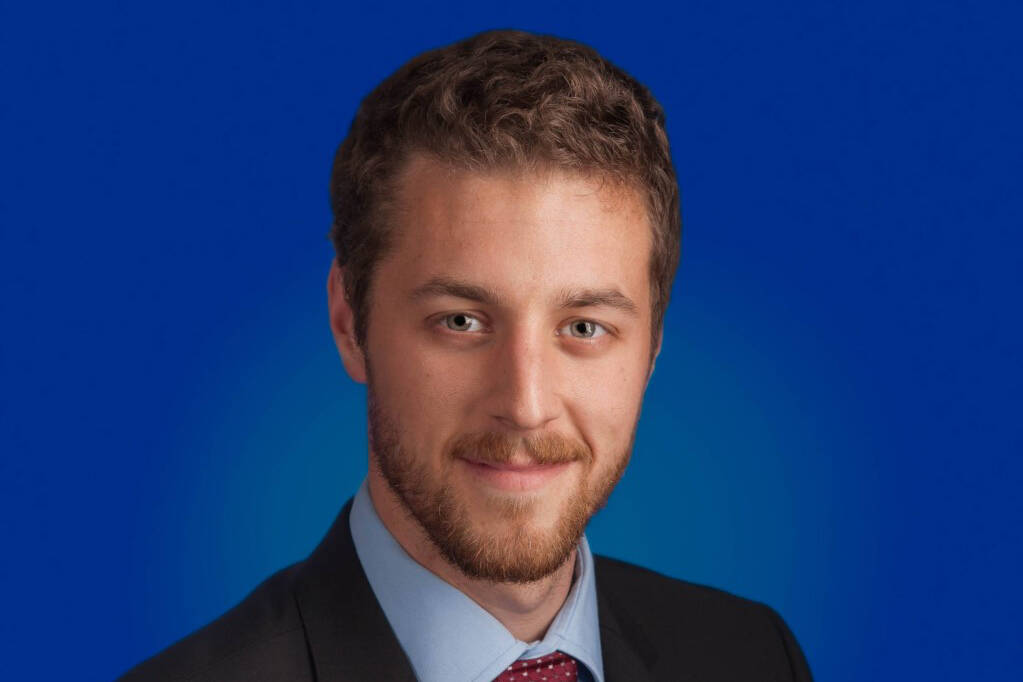 Saanich Coun. Zac de Vries agreed municipal processes have resulted in the exclusion of younger generations and lower-income seniors.
"Local governments are rightfully falling under scrutiny… most municipalities have not responded to this."
With old processes in place making development applications a long, costly process, many are shying away from even submitting.
"The math is clear," de Vries said. "Something's got to give."
Berry pointed to public hearings as an example, where neighbours are called in via the notification system to state what is usually opposition to the project while others who may be in favour aren't invited to the table. He noted it doesn't lead to an encouraging environment.
However, some changes have been made to municipal policies.
Public hearings may not be required with some applications with the City of Victoria's new missing middle policy. It now allows for smaller multi-unit homes in most areas where zoning had previously excluded anything but single-family homes for more than 40 years.
However, the proposal was met with criticism from both sides throughout its approval process. Adopted in January, its main goal is to boost the supply of homes that fall between single-family dwellings and larger apartments.
More than two-and-a-half years of public consultation, culminating in a 12-hour public hearing, went into drafting the policy, which was heavily debated by council. However, the policy left the community divided, with some worried it will drastically change neighbourhoods, while others, like Berry, are worried it was watered down too much in the process and won't lead to any meaningful change.
Victoria is also exploring an update to its official community plan as the city said its population is growing faster than expected and its policies planning for future population, employment and community needs have become misaligned.
Earlier in May, Saanich council began the process of allowing small apartment buildings up to three storeys on single-family lots, as long as those projects comply with parameters recommended by district staff.
While there are a combination of factors contributing to Greater Victoria's affordability crisis, de Vries, who chairs the Capital Region Housing Corporation, noted as the region becomes more expensive, it's driving out skilled professionals who are unable to afford or find accommodations which is intensifying constraints on the labour market.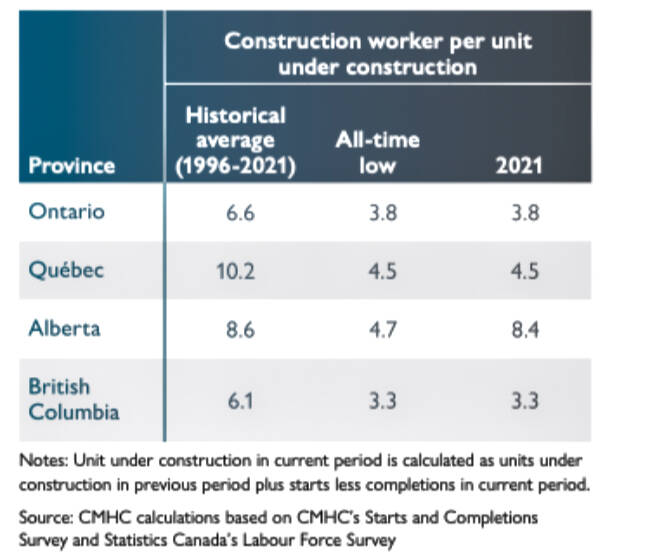 "We need to respond to this, we have an obligation to the people who live here … who grew up in our communities."
But that obligation doesn't just stop at locals. De Vries noted criticisms of immigration and climate change policies are often blamed for the housing crisis. And while Greater Victoria has had a long imbalance of supply and demand, even for the residents already calling the region home, he said there needs to be more done to account for immigration as it will be needed to make the region sustainable.
"If we don't change, our communities will change because we'll continue to drive people out," he said, adding the emphasis has been on community character over the characters in the community.
Diversity is needed in terms of demographics, including income levels and ages, as he said all bring something different to the community. "We need to look at everything holistically, societies are complex."
In terms of climate goals, building denser neighbourhoods can help reduce emissions by making more walkable villages and transit-accessible corridors. A lack of housing options can drive people to the outskirts of regions, adding to urban sprawl and increasing the reliance on long commutes in personal vehicles.
De Vries also called on more support from senior levels of government to help bring down construction costs and make multi-unit builds more attainable.
While de Vries is encouraged by the recent movement and direction taken by the province, he warned "I think a lot of municipalities will need to go above and beyond that."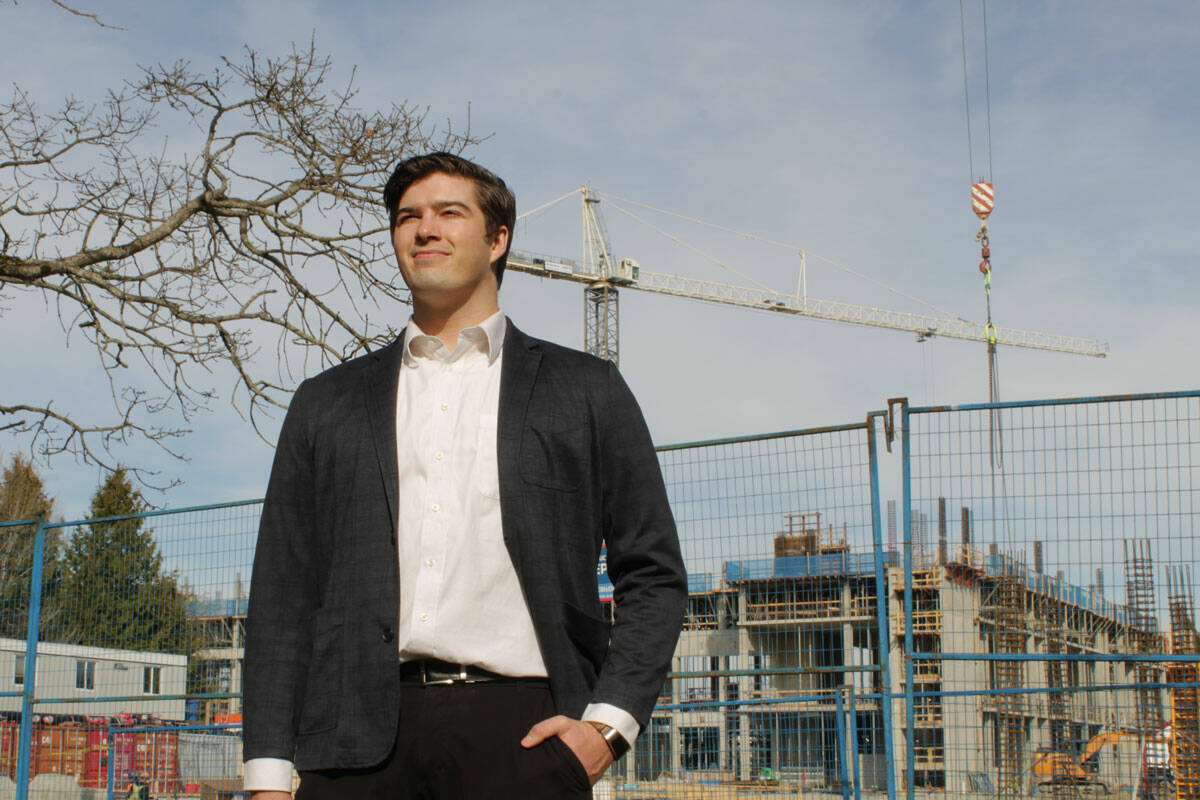 On April 3, the province announced its new homes for people plan with the aim of creating more than 108,000 new houses and apartment units by 2027-28.
Broadly, the plan included adding density in areas zoned single-residential and near transit by legalizing secondary suites coupled with financial incentives for homeowners who build such suites, expanding the existing speculation and vacancy tax to other areas and creating a tax designed to discourage the flipping of properties.
The province plans to introduce legislation in the fall that would allow small-scale multi-unit homes such as duplexes, triplexes and row houses in single-residential neighbourhoods. Specifics on this proposal have not been released but would allow three, four or possibly more units – if near transit.
"At the provincial level, we are going to set these minimum standards, which is that the process for building the housing that we need, needs to be the same as building a single-family house … this is an urgent situation for British Columbians and we will take the action that is necessary to deliver for them," Premier David Eby said at the announcement.
The province is said to still be working out the details with municipalities.
In the meantime, "we're going to keep pushing," Berry said.
---
Do you have a story tip? Email: newsroom@vicnews.com.
Follow us on Twitter and Instagram, and like us on Facebook.