A Nelson police officer described as a mentor and gentleman died Monday in an avalanche that also critically injured his colleague and left their department reeling with grief.
Nelson Police Department Const. Wade Tittemore, 43, was killed while he and Const. Mathieu Nolet were ski touring about 60 kilometres north of Nelson.
Nolet, 28, has been hospitalized at Trail's Kootenay Boundary Regional Hospital with multiple broken ribs, bones and internal injuries.
Chief Donovan Fisher said Tuesday during a press conference that the tragedy has shaken the 20-officer department.
"We're a small police force with a true family dynamic, and this tragedy is devastating to us in Nelson. These are fine men and fine officers and the whole community is hurting."
Both officers were experienced backcountry skiers who had avalanche training and were carrying beacons. Spokespeople with Nelson and Kaslo's search and rescue teams said the officers had used snowmobiles to access Empire Cabin near Kaslo, then ski toured to the mountain Jardine SE3 where the avalanche occurred Monday morning.
They were discovered by four people who had been staying at the cabin and came upon the scene. Fisher said Nolet, who he spoke with Tuesday morning, remembered being swept into a tree. He was rescued by keeping his arm above the snow line, but Tittemore was dragged further down the mountain and later found underneath two metres of snow.
Fisher said Nolet's injuries are so severe that his return to the department may be "months if not potentially years in the making."
Tittemore meanwhile leaves behind a wife and two sons. He worked with the Calgary Police Service for 11 years before shifting to Nelson's department about four years ago. He was an avid outdoorsman who loved to hike, ski and backpack.
"Wade was a true gentleman," said Fisher. "He knew how to deal with situations when he needed to, but 99 per cent of the time his soft-spoken gentleman approach dealt with any issues that we had to deal with in the public."
Nelson Mayor Janice Morrison said the city and police board will now turn its attention to supporting both Tittemore's family and Nolet, a young officer who had only just joined the department a year ago after working in Calgary.
"We've had a police force before we were actually incorporated as a city, so it's always been an important part of the city. We've depended on them through many challenges over the years. And so it's with heavy hearts that the whole community feels this loss today."
Prime Minister Justin Trudeau, whose brother Michel was killed in a 1998 avalanche in nearby Kokanee Creek Provincial Park offered his condolences to the department, as did the B.C. Public Safety Minister Mike Farnworth and the Calgary Police Service, where both officers previously worked.
I'm incredibly saddened to hear about the death of a police officer near Kaslo, British Columbia yesterday. To their family and friends, Canadians are with you. And to the officer who was injured, we're wishing you a fast and full recovery.

— Justin Trudeau (@JustinTrudeau) January 10, 2023
The 126-year-old Nelson Police Department was shut down Tuesday. Fisher thanked local and regional RCMP detachments for volunteering to respond to calls so his officers could grieve.
"I know it's been said numerous times but the policing community is very tight. A lot of people have stepped up and offered to help. So I'm not concerned that we'll have any issue having the policing in our jurisdiction covered off as long as we need it to be."
Avalanche Canada currently rates the danger for avalanches in the Kaslo area as "considerable." Fisher said he was concerned more accidents might occur and hoped skiers were taking precautions in the backcountry, including letting others know where they would be.
But the focus Tuesday was on the department, which Fisher said will struggle to recover from the death of Tittemore and the long-term injuries to Nolet.
"We will move forward," he said, "but it won't be without some long lasting sorrow."
-With files from Jane Skrypnek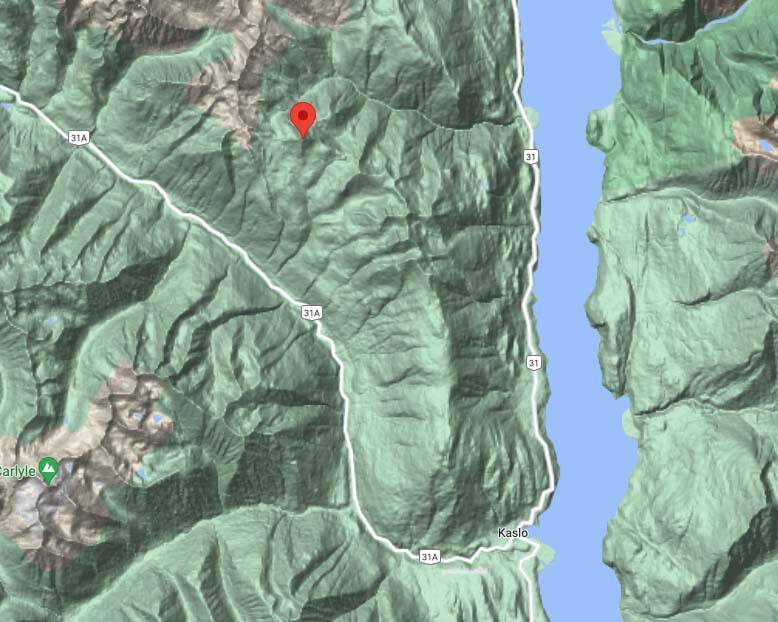 @tyler_harper | tyler.harper@nelsonstar.com
Like us on Facebook and follow us on Twitter.