Q̓ʷalayu House in Campbell River has welcomed many children and families in the 20 months since its opening, and while all have been special, one was more … unexpected.
The family, like many who stay at the home-away-from-home operated by the Children's Health Foundation of Vancouver Island, were in Campbell River to deliver a new addition to the family in hospital. Baby, however, had other plans, recalls Anita Brassard, Director of Family Programs and Impact.
"They were staying in Q̓ʷalayu House and baby came so quickly that they didn't have time to get to the hospital, so the midwife and first responders delivered the baby at the house," Brassard says.
The story points to the valuable role Q̓ʷalayu House plays for families on the North Island, many who travel from small communities and the surrounding islands. Had the family been driving directly to the hospital when labour started, they may have had to deliver the baby themselves, on the side of the road in an area without cellphone coverage.
Providing a home-like and culturally safe environment for families with children needing to travel to Campbell River for maternal or pediatric healthcare, Q̓ʷalayu House opened in 2021. Since then, it has welcomed 243 family stays, and 96 babies born to families staying at the house.
With its design informed by both families and health care teams, the home features 10 guest suites, and an open-concept living room with large kitchen/dining area for multi-family use, along with shared spaces for fitness, play, contemplation and gathering, letting children and families focus on what matters most.
Like its sister house, Jeneece Place on the south Island, it does not receive government funding for its operating costs, and so relies on donors to provide this vital care. That need is at the heart of the third annual WHEN PIGS FLY Radiothon for Q̓ʷalayu House, coming up June 15 with Vista Radio, which will be on-location from 6 a.m. to 6 p.m., Brassard says.
"When families are receiving health care, it can be a stressful time. Being able to relieve some of that stress and keep families together is so vitally important for them."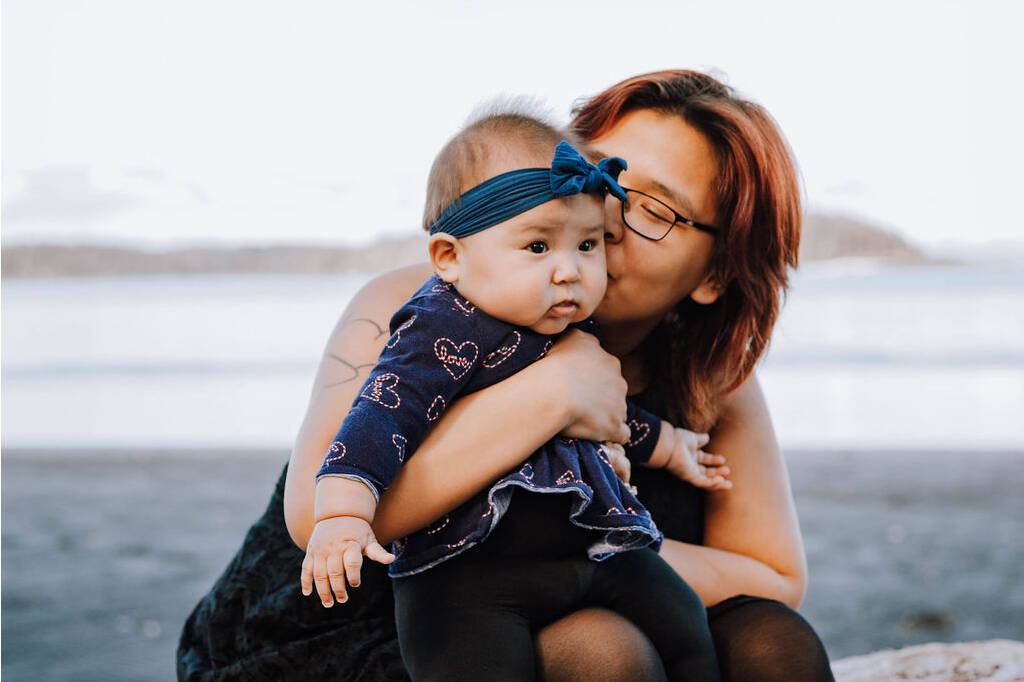 Answering an urgent need
North Island families must often travel many hours to visit the hospital or see specialists, turning a health care appointment into an overnight journey. Expectant moms who want or need to give birth in hospital must travel great distances, and sometimes relocate for several weeks.
Adding to that stress is the region's higher poverty level compared to other Island communities, with more than 25 per cent of children 18 or younger living in low-income households. Compared to elsewhere on the Island, the region has three times more mothers under age 20 who deliver babies, and 14 per cent more pre-term births, which place both mothers and infants at risk of life-changing complications.
For many of those families, Q̓ʷalayu House is instrumental in receiving the care they need.
Qwalayu House is staffed 24/7, with referrals made by health care professionals.. Thanks to the generosity of donors, families are charged just $26.25 per night, but no families are turned away due to an inability to pay.
To learn more about the WHEN PIGS FLY radiothon, visit islandkidsfirst.com/radiothon. For more about Q̓ʷalayu House and others ways to help, visit islandkidsfirst.com/qwalayu-house