Filberg Festival is excited to announce the first wave of musicians and artisans taking place August 4 - 6, 2023. This year Filberg Festival is proud to once again feature a curated selection of over 100 talented artisans and makers in a variety of media ranging from fine art, metalwork, pottery, woodwork, jewelry, glass, textiles and specialty foods.
Filberg Festival will also be honouring its long-standing tradition of featuring exceptional Canadian talent. The music lineup is set to feature Frazey Ford, Jill Barber, Old Man Luedecke, Leeroy Stagger, Georgia Harmer, Steph Strings, Le Ren, Davers Lang and many more. Attending Filberg Festival is a great way to discover new music and enjoy your favourite performers!
Offering more than just great music, Filberg Festival features a site-wide license showcasing Vancouver Island's best beer, wines, and ciders. Guests can enjoy a refreshing beverage while taking in all the sights and sounds of the festival. A delicious array of food will also be available at the food truck area and the Filberg Summer Kitchen will be open and offering seasonal al fresco dining on the beautiful waterfront patio.
"We look forward to welcoming our community and visitors to the Park for this year's annual Filberg Festival, which has grown and will showcase so many loved artisans and musicians, creating a memorable weekend for all those in attendance," says Linda Thomas, Filberg Heritage Lodge and Park Association Executive Director.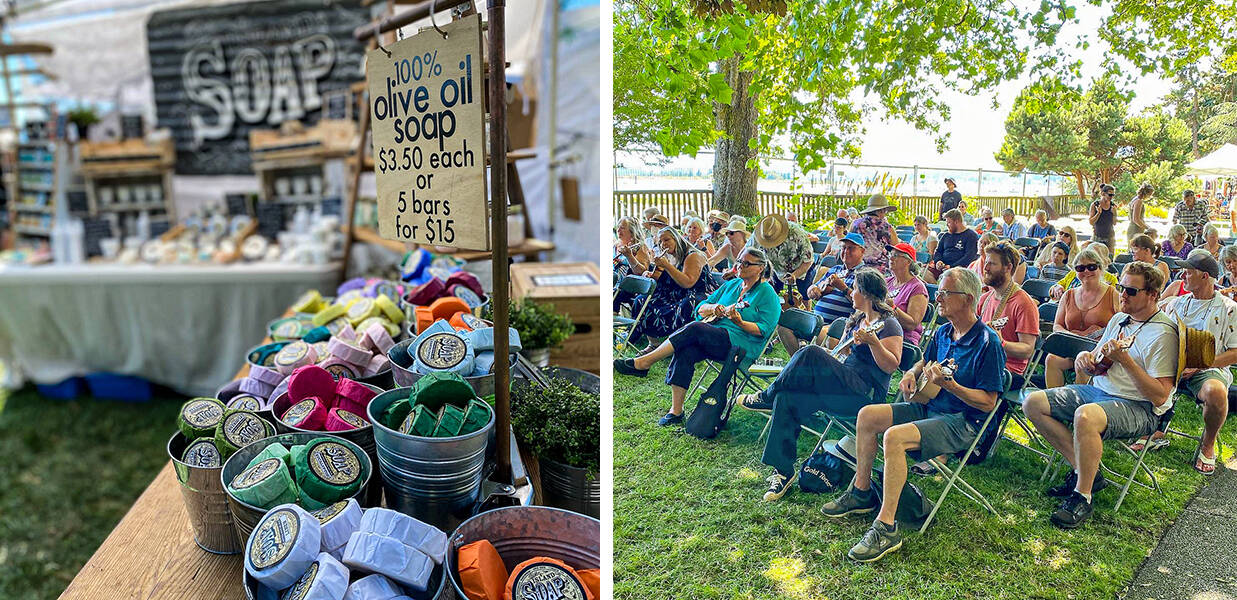 New to the festival is the VIP experience available with the purchase of a VIP Weekend Pass. Perks of this pass include access to the exclusive VIP area at the Main Rotary Stage with lounge seating and shade, a private bar, misting area for cooling down and VIP line access for quick access to the event.
The renowned Artisan Market features top crafters, jewellers, painters, and artisans selected through juried reviews. Over 100 vendors have been selected, and you can browse those who will be taking part at filbergfestival.com/artisan-market.
Single-day and weekend and VIP passes are on sale! So if you want the best…. It's FILBERG FEST!
EVENT DETAILS
What: FILBERG FESTIVAL – 39th Edition
Where: Filberg Park, 61 Filberg Road, Comox BC
When: Friday, Aug. 4 – 10 a.m. to 8 p.m., Saturday, Aug. 5 – 10 a.m. to 8 p.m., Sunday, Aug. 6 – 10 a.m. to 6 p.m.