Settled into its winter home, Gilligan bursts at the seams with 10,000 worms feasting on donated pumpkins.
Gilligan started life as a paddling pool, explains Sandra Birrell. The plastic turtle with lid could have been a sandbox, but they used it as a kiddie pool for the granddaughter.
At three, she was completely willing to alternate her pool use, with a worm farm. By a couple years in, she was too big for the pool and loved the worms anyway so Gilligan became a full-time farm.
"He's now a 12-month-out-of-the-year worm farm. Because we live in Victoria worms can stay alive year-round in the soil, but I want these worms to stay productive year-round so we do put a seed heating mat underneath him that keeps the material at a minimum of 16 degrees and that'll keep the worms happy and eating and not just alive," she says.
Birrell keeps the worm farm – full of eisenia fetida (commonly called red wigglers) and the larger arctiostrotus vancouverensis that moved in with a load of Sooke manure – going with food scraps from the house.
READ ALSO: Victoria educator exposes the secret world of worm herders
Last year she publicly threw out the idea of folks dropping their carved gourds at her home to sustain her various farms through the winter – with some crammed in the freezer for future use.
As Halloween descended this year, she and husband Landon Schmidt put a pallet out front of their Uplands home and again encouraged jack-o-lantern drop-off.
About 170 pumpkins – most carved but some not – arrived at their doorstep.
Some went into the gardens, others to a farm in Central Saanich, and many into the freezer or straight to the many worm farms on their Oak Bay property.
An avid gardener, Birrell was often at-hand when young people made their carved donations. They were excited to learn their creations would feed something new.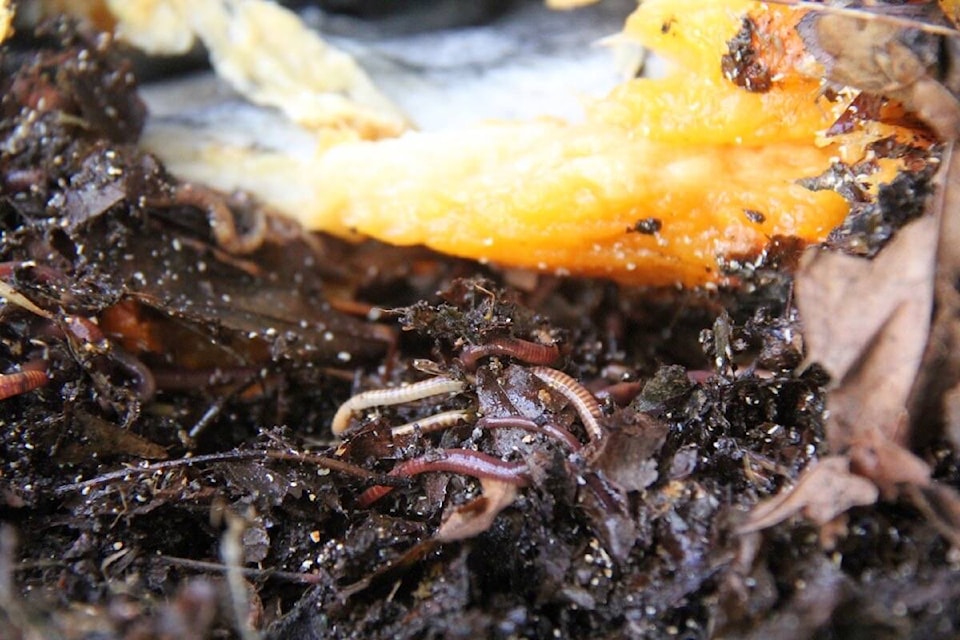 A former biology teacher and lifelong learner with a PhD, Birrell has also developed an avid worming community online with her YouTube channel @NanasWorms. It started as a way to connect with her granddaughter during the pandemic, and grew to the 11,000 followers with a variety of worm interests.
The worms themselves are enjoying a good gorge on gourds that will last well into winter thanks to the donations. As they mould the pumpkins nourish the worms in Gilligan as well as four farms sunk into garden beds around her back yard.
READ ALSO: CRD could explore making green bin collection mandatory in all communities
The end result are tubs of naturally processed compost she sifts through with her hands, mixed with just tiny bits of lingering organic matter.
"This is not a dirty sport. There's really no dirt to it at all, once the worms have gone through it there's no odour," she says. "These are the castings that basically come out of the butt end of a worm. … This is what they call the black gold that will now go into our garden seedlings."
She sifts through them a few times ensuring no worms sneak their way out of work.
"As welcome as worms are in my garden, I want them working in a worm farm. There's more than enough in my garden I don't need to add any more out there," she says.
An avid gardener, Birrell once did all the gardening sharing only the occasional lawn moving and heavy pruning. Now a wheelchair user living with multiple sclerosis, there are some limits.
"Then I couldn't, so this is a way that I can contribute in a huge way because I do all this. I can do it all myself," she says. "This is something I can do and it creates a super accelerated compost. Instead of waiting for to six months .. and that's in a good compost cycle, you've reduced it down to two to four months."
While it might create some competition in the gourd collecting department each November, she highly recommends worm farming for anyone.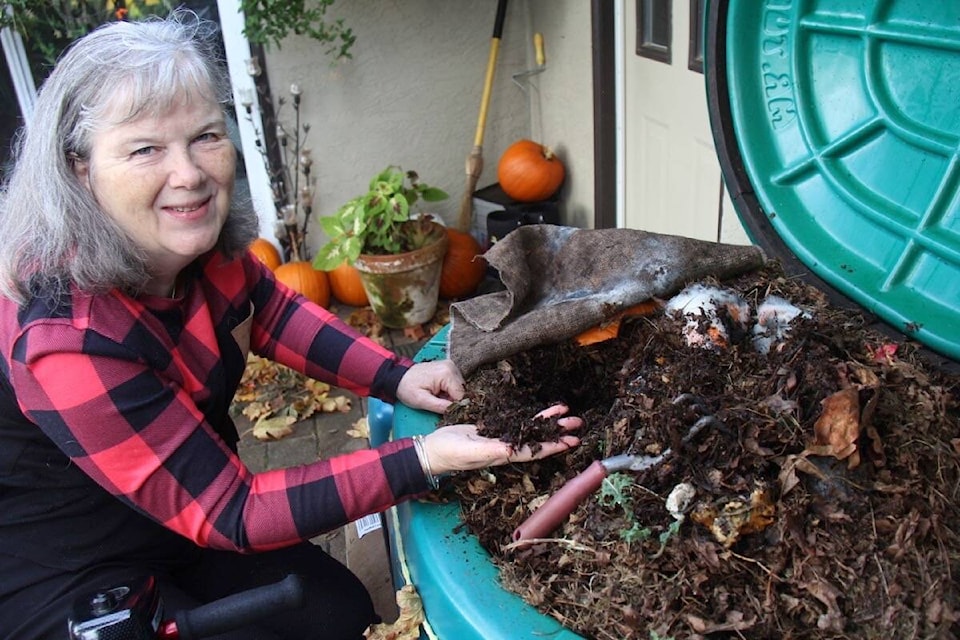 "Worms are the easiest pet ever. You can do what's called a set it and forget it type of bin. Which means you just get the components in there, you put the carbon, enough nitrogen, enough food and you can just walk away and come back in three or four months and you'll have castings."