A truly safe, resilient workplace considers more than its employees' physical health; it also shines a light on factors such as mental health, stress, fatigue, the impact of technology and myriad other factors.
The Manufacturing Safety Alliance of BC's Make It Safe conference will explore these issues and more this October, with sessions available both in-person and online.
This year's theme, World Class Health, Safety & Performance, considers what we've been doing right here in British Columbia, while also exploring some of the new and emerging global trends in health and safety.
"What does world-class health and safety really look like, here in British Columbia and around the world?" asks Safety Alliance marketing manager Jennifer Wiebe. "What key lessons can we learn from others in the pursuit of world-class health, safety and performance at work?"
The ever-quickening advancement of technology and its integration into our workplaces is among the hot topics up for discussion, including the potential impact of today's emerging workplace trends on tomorrow's workforce. From automation and AI to remote work, what are the challenges and opportunities that lie ahead?
In addition, psychological wellness remains at the forefront and experts will explore how we can better understand the connection between physical safety and mental wellbeing, and what we can do to build resilient teams.
"It's really understanding that safety is about more than checklists and safety courses. It's essential to how we do business," Wiebe says. "Businesses are understanding that they really need to safeguard the whole person."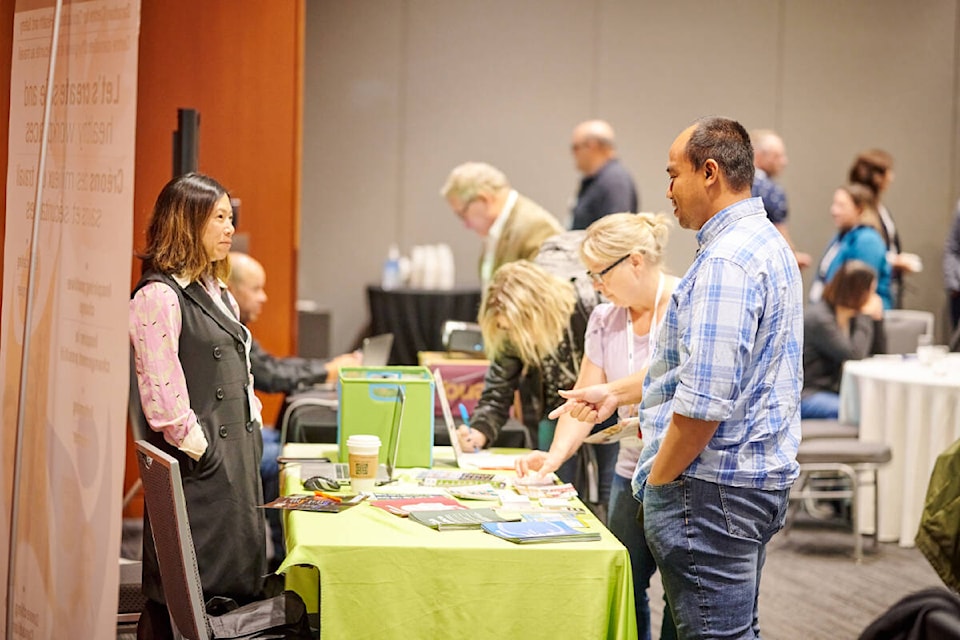 Get the tools you need for your safe workplace
Offering something for business executives, HR professionals, and health and safety committee members alike, Make It Safe provides tools to help leaders in the local workforce prevent safety complacency. It also provides Joint Health and Safety Committee members and certified safety professionals training hours they can apply to annual training requirements.
"Make it Safe really delivers valuable insight and information across industries and roles, and lets business owners and leaders take away new strategies and guard against complacency," Wiebe says.
Two ways to learn and connect
The two-part conference begins in-person Oct. 13 at the Anvil Centre in Vancouver, where the Alliance will host six technical hours of training and eight hours of networking and connection, including two keynote addresses and 11 individual sessions.
An additional virtual conference follows Oct. 26 and 27 online, with two keynotes and 34 individual sessions featuring panelists and speakers from around the world, including Canada, USA, New Zealand, Germany, the UK and beyond. (Most sessions will be available on-demand after the conference until Sept 2024.)
Of particular note given this year's theme, the International Keynote will share insights from a panel about future-proofing organizations with robust contingency plans, innovative technology and a thriving culture. "The online platform allows us to bring international speakers representing some of the top minds in health and safety," Wiebe notes.
Register for one or both formats: Registration for the in-person conference is open until Oct. 14, with online conference registration continuing through Oct. 28. Click here to register or visit safetyalliancebc.ca/makeitsafe
Also coming up: Make It Safe Vancouver Island, March 1 in Victoria; and Make It Safe Okanagan, April 18 in Kelowna.